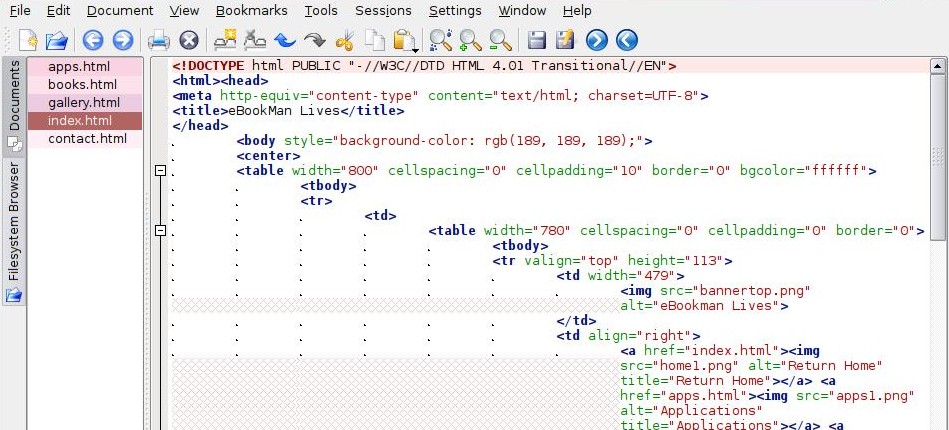 I've been plugging away at the conversion of my Commodore 64 tribute page, from Dokuwiki over to static HTML.  It's been a slow process (simply due to the amount of content I've posted over the past few years), but has been going well.
I'm thoroughly enjoying the process of writing my own code, once again.  The ability to completely control the content and how it appears on the website is really getting my creative juices flowing once again.  The only thing is, since beginning the conversion of my Commodore site, I've also embarked on a project to archive software that was written for the Franklin eBookMan; a very versatile and innovating e-book reader / PDA produced back in 2000.
Once again, I've decided to build the site by hand, using just HTML and some CSS to make the site as lean and fast as possible.  I think I've come up with a design that is simple, easy to navigate, but pleasant on the eyes.  I've also tried to go with a theme that reflects the aesthetics of the eBookman, itself.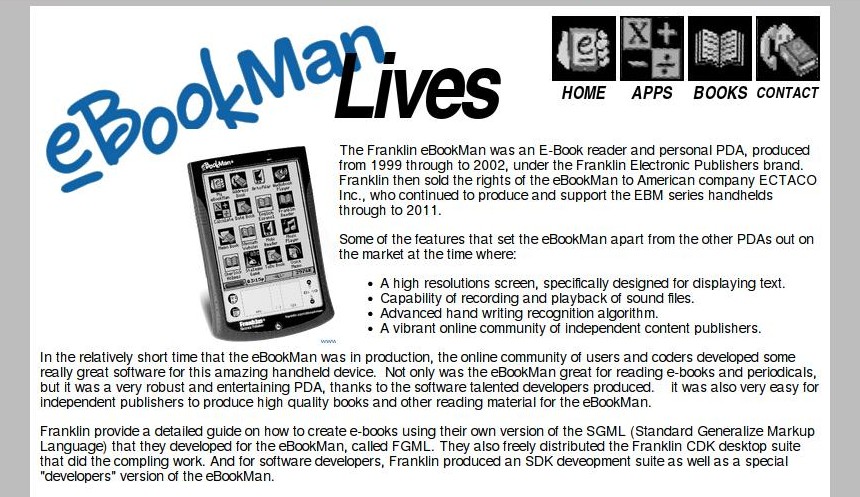 For this project, I've chose to try coding it using the Trinity Desktop's Environment text editor, Kate.  It's been working out pretty good.  It doesn't have a WYSIWYG editor, like SeaMonkey Composer, but it does some auto formatting of the HTML code, which highlights and differentiates HTML code from actual web page content.
There is only one part of the web page (both for the Franklin site and the Commodore site), which I decided to include a bit of server-side PHP scripting.  This is for the on-line submission form, which I'm providing for people to contact me.  I really wanted to keep from using anything but HTML and CSS on my static HTML sites, but for form submissions, I think PHP is the most efficient way to do this.  It isn't very much, though, and is all that I ever plan to use.  So, it shouldn't have any negative impact in regards to "bloat".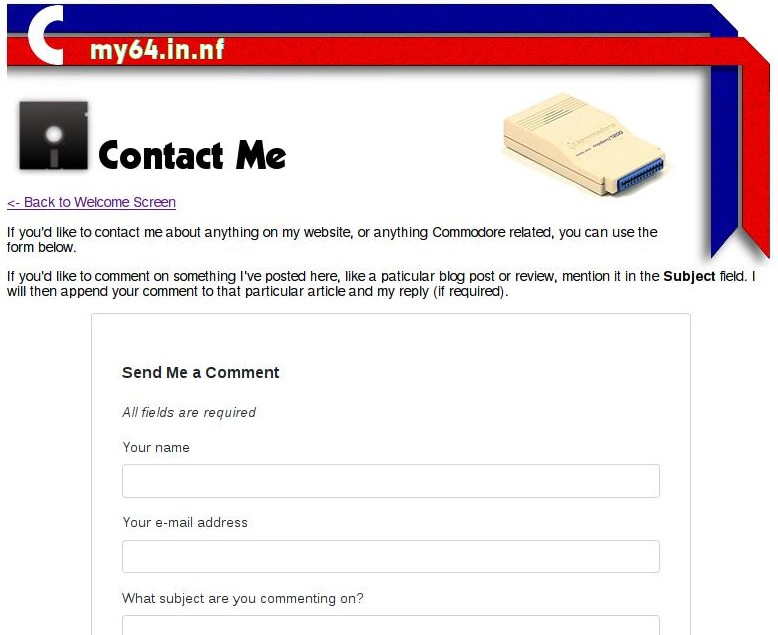 That's about all the updates I have to report for now.  Although I've gotten a little side tracked from the original project, trying to produce static, bloat-free HTML web content has actually progressed… and I'm enjoying it.
If you'd like to see what I've done so far on the new Franklin eBookMan web site, you can visit the web page at this URL:  https://www.ebookmanlives.in.nf