Previously, I posted a review of the QKK Mini Video Projector, which I recently purchased from Amazon.ca.  This is a brief follow-up to share with you my experience as a new QKK customer.  In a nut-shell, I have to say that QKK is not the average electronics retailer/manufacturer I have come to expect, this day and age.  In just the short couple of weeks I've been dealing with them, they have proven to be very responsive to their customers, as well as generous with how they treat them.
First of all, as you can tell from my recent review, I'm very pleased with my QKK mini projector.  But, in addition to this, I'm very impressed with how quickly the QKK customer support team have responded to my email inquiries.  Granted, I've only communicated with them a few time, but each submission has been replied to within 24 hours of me sending them in.  And, even though there's a language barrier to deal with, each reply has been courteous and to the point.  But what really surprised me was what I received in the mail today.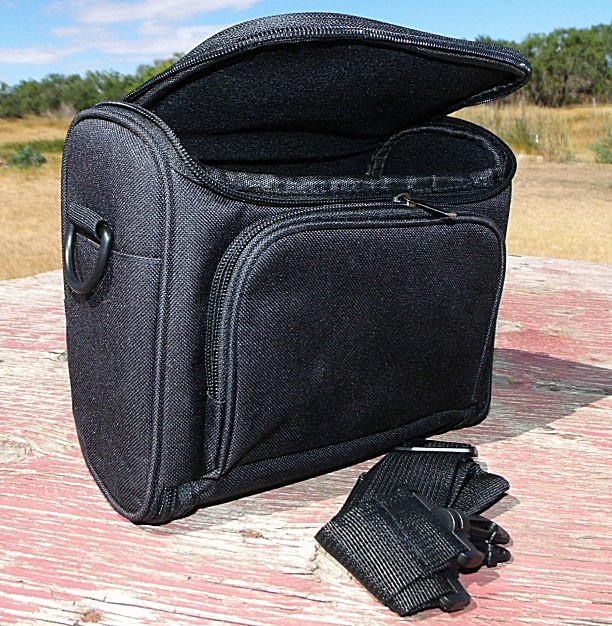 When I opened up the box of my mini projector, there was a special offer card that had instructions on how to take advantage of a limited time offer for a free carrying case for the projector.  I was intrigued by it, but from past experience with these sorts of offers, I was also skeptical as to what was really being offered.  I decided to follow the instructions and see what ultimately came from it.
Not more than five days after I emailed in my claim for the free case, a parcel arrive in my mailbox.  It was, indeed, a mini projector carrying case; and a real nice one to boot!  It's constructed of thick foam padding, with a soft felt lining, nice durable stitching, heavy zippers, and a shoulder strap.  I was thoroughly impressed.  Not only can you fit the projector in here, but there's plenty more room for my cables, mini tripod and several USB thumb drives and mini USB hard drive.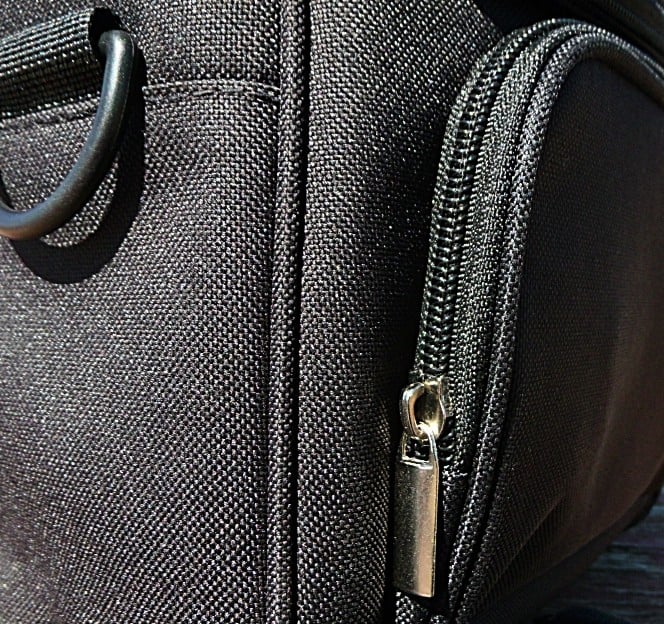 I went on Amazon to see what similar carrying cases sold for and, from what I can see – by comparing the bag I received with what I could find on Amazon – this style of case sells anywhere between $40 and $50 CND.
So, not only did my mini projector come with a 100″ viewing screen, but now also a $50 carrying case!  Now that is a real bargain!  QKK has not disappointed me and goes far beyond what I've come to expect from other electronic retailers.
Well done!
---