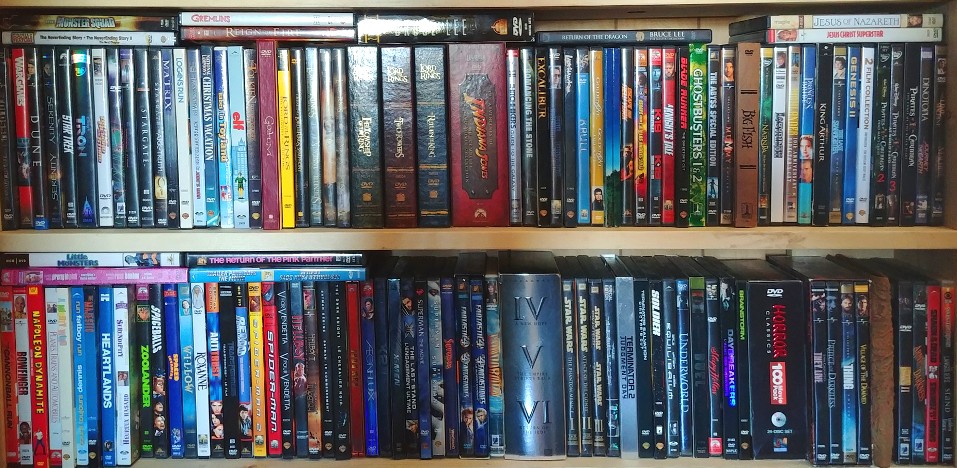 Just for fun, I thought I'd do a tally of my current home video collection, which includes our library of movies and T.V. shows on VHS, Laserdisc, and DVDs.
In no particular order, as of today, here's a tally of the collection so far: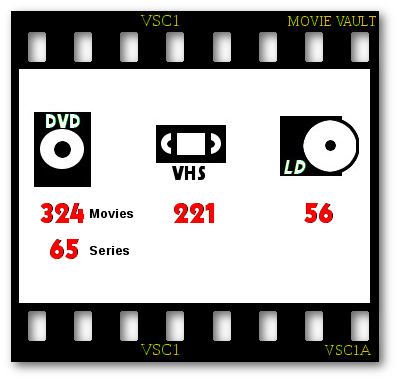 Although this isn't a particularly large movie collection, it still enough to challenge us to find a way to store all of these physical copies of discs and tapes in our tiny home.  Still, I wish we kept our extensive collection of recorded VHS tapes that we had before our move to the homestead.  Many shows and movies we had recorded on those tapes are still unobtainable today on commercially recorded media.