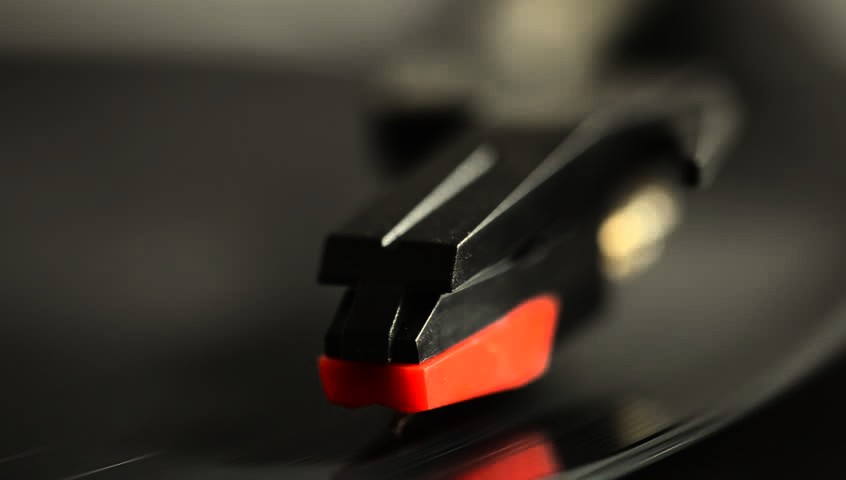 I thought I'd share some recordings from my collection of all-in-one nostalgia turntables, so you can hear the differences in performances, produced by each of the record players.
Just so you know, these recordings have not been enhanced or "cleaned up" in any way.  I simply plugged in the audio out, from the turntables themselves, into my PC's audio in jack and recorded the sound using Audacity.  So, you will hear exactly what was produced by each turntable, including all of the snap, crackles and pops.
I'll also mention that the LP these recordings were taken from is an older one, made sometime during the 60s (I think).  It's a collection of Strauss waltzes, produced by Somerset Records and made here, in Canada.
Emerson NR303TT
This is from the Emerson NR303TT, with a Boytone sapphire tip ceramic cartridge.  Of the three nostalgia turntables we have (not including our new Electrohome Kingston), I think I like this one the best.  It doesn't produce as much bass as the Memorex, but it seems to have a better range of sound.

Memorex 9290BMMO
The Memorex produces the best bass of the three stereos.  I have installed a Crosley NP1 diamond tip ceramic cartridge on this one.

Sylvania SRCD838
And finally, this is our Sylvania SRCD808.  At the time of this recording, it had a TechPlay ruby ceramic needle installed.  It also sounds like I need to lubricate the drive motor, as the recording sounded like the speed was varying a little bit.  Of the three turntables in the collection, this one is the weakest.  But, the other components (CD, cassette, and radio) sound really good.

UPDATED
We finally received our Electrohome Kingston RR75 console stereo.  This is the best sounding console record player I've ever heard.  Here's a sample recording, made with the Kingston's built-in recorder.

---