My desktop operating system of choice is the fast and flexible Q4OS Linux distribution. It is based on Debian and provides a very familiar environment for those users coming from a Microsoft Windows background. It's also a fantastic OS for those of us who may be using older PCs and laptops, but also performs well on the latest technology. The one thing it doesn't have is Vivaldi included in its software package manager. But this quick how-to will show you how to get Vivaldi installed on your Q4OS desktop in a flash.
First thing you'll need to do is download the latest build of Vivaldi. Make sure you download the correct file for your system's architecture (32bit or 64bit). Also, make sure that you download the Debian (.DEB) version. You can download the latest version of Vivaldi from here.
Make a note as to where, on your hard drive, you are saving your download. I usually just download to my /Download directory.
Once your download is done, open up the Konsole terminal program, by clicking on the Q4OS Task button (in the bottom left corner of your desktop), goto to the Programs menu item and then select Konsole.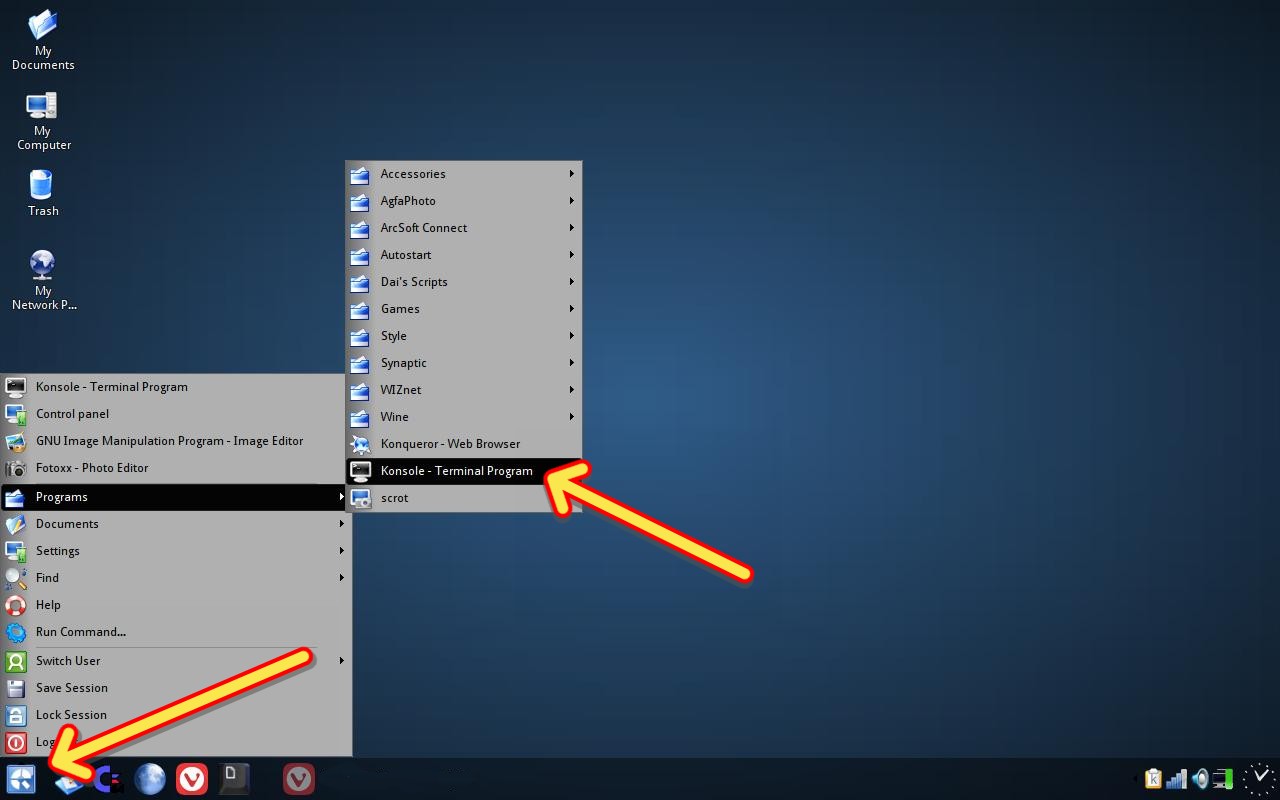 At the command prompt, go to the directory in which you saved the Vivaldi download. In my example, I would change into my Downloads directory by typing:
cd Downloads
Next, do a listing of the files in your Downloads directory, so you can see the exact filename of the Vivaldi package, which you just downloaded. It's important that you know what the file is called, for the next step. To do this, type (all in lower case):
ls v*
When you press ENTER (after typing the command above), you should see a file listing looking something like this:
vivaldi-stable_2.9.1705.41-1_i386.deb
This is the filename that you will use in the next command.
To begin the installation of Vivaldi, type in the following command (using the filename you have been given in the previous step – make sure it's exactly the same):
sudo dpkg -i vivaldi-stable_2.9.105.41-1_i386.deb
You will then most likely be asked to enter in the Super User (or Root) password to begin the install process. Type it in now.
Once the installation process is done, you should then be able to find Vivaldi under the Internet menu heading.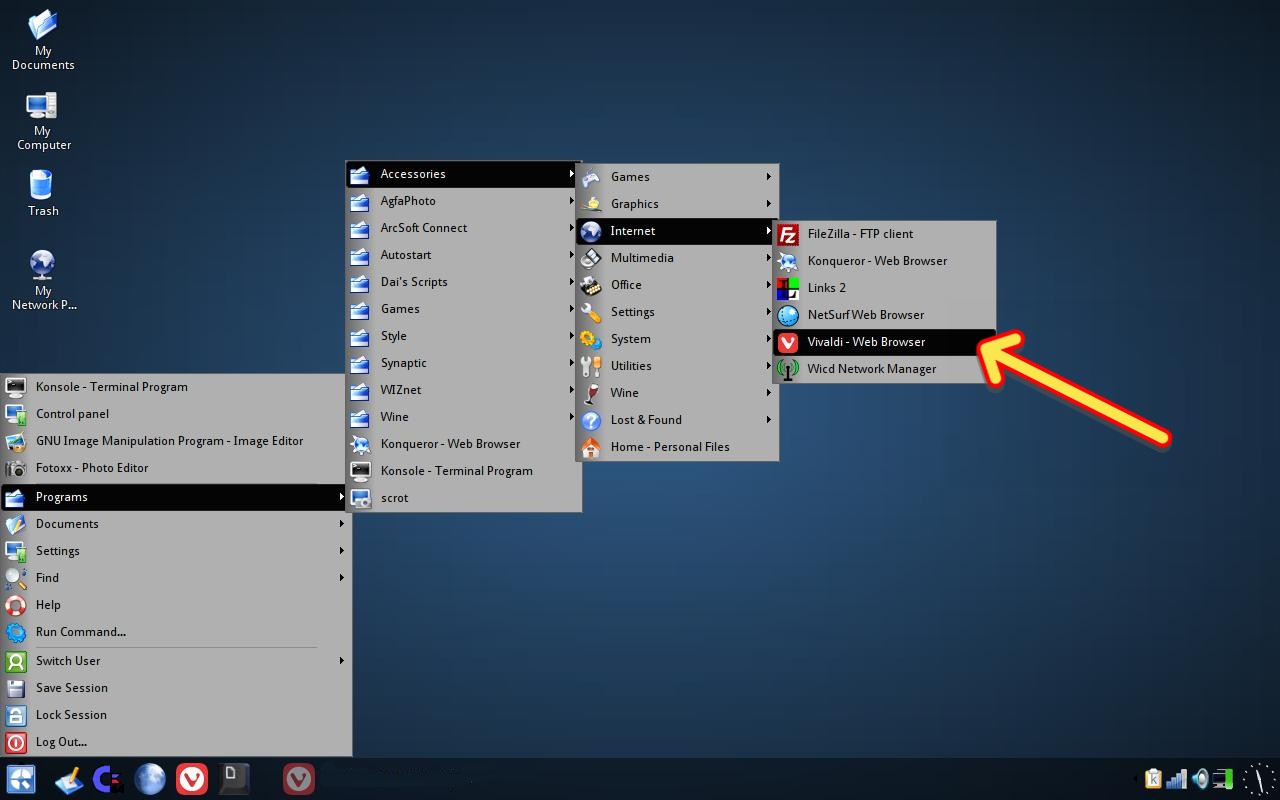 That's all there is to it!
Now, I can't recall if Q4OS reported that there were any missing supporting files that prevented it from installing Vivaldi. If you do get any such messages, feel free to post your results in a comment below. I will try and help you through it if problems arise.