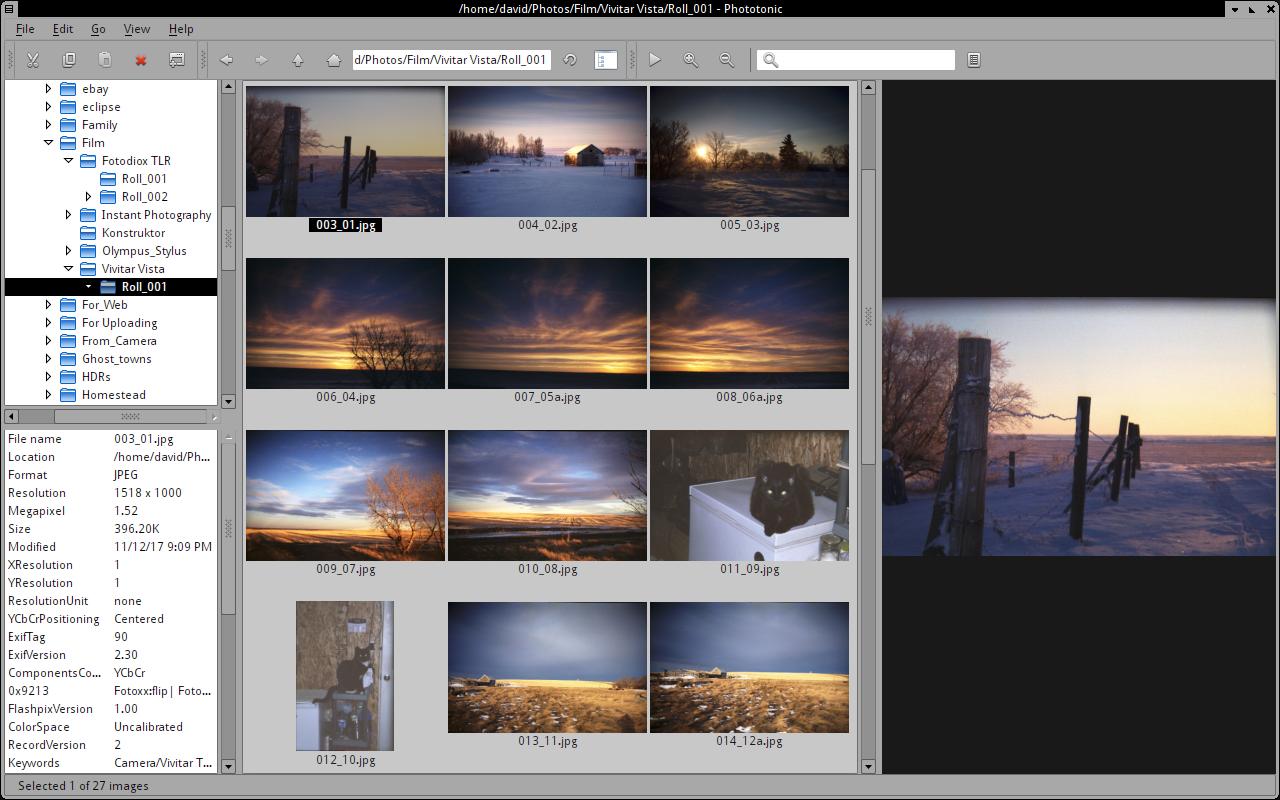 I've been a Linux user since 2001, and I've tried and experimented with many versions of Linux and software for it over these past eighteen years. There's such a plethora of free and open source software out there for the operating system that, sometimes it can get over-whelming as to what to use. For managing my digital photos, I've used excellent applications, like DigiKam, gThumb and Shotwell. But the one I've come to enjoy and use today is the little talked about Phototonic, created by Ofer Kashayov.
Phototonic is an image viewer and organiser, with some basic photo editing capabilities. It is not reliant on any particular distribution of Linux or desktop environment, like Gnome, KDE, etc. So, it will run on any version of Linux you may be using. It's also very light on the resources requirements, so it won't take up a lot of space on your hard drive, or use a lot of your system memory to run efficiently.
Here are few other key features of Phototonic:
Supports tagging images and filtering images by tags
Load thumbnails and browse images recursively on a folder tree
Dynamic thumbnails loading, enables fast browsing of very large folders
Filter thumbnails by name
Image navigation and file management
Slide show
Transformation: rotation, flipping, cropping, image mirroring and scaling
Adjust image brightness, saturation, hue and contrast
Supported image formats: BMP, GIF, ICO, JPEG, MNG, PBM, PGM, PNG, PPM, SVG, SVGZ, TGA, TIFF, XBM, XPM
Keyboard shortcuts and mouse behaviour customisation
Open images with external applications
Display image information and metadata
What appeals to me, about Phototonic, is that the interface is very simple and doesn't get in the way of my work at trying to manage and organise my digital photos. The use of keyboard shortcuts really makes it easier to get my editing work done.
From the thumbnail view, I just double-click on any photo I wish to work on, and I'm immediately brought to the editing window. To do some cropping, I can either right-mouse-click on the photo and choose the crop tool from the "Transform" menu. Or, to make the process even faster, just type CTRL-R. To adjust colours, all I have to do is type C.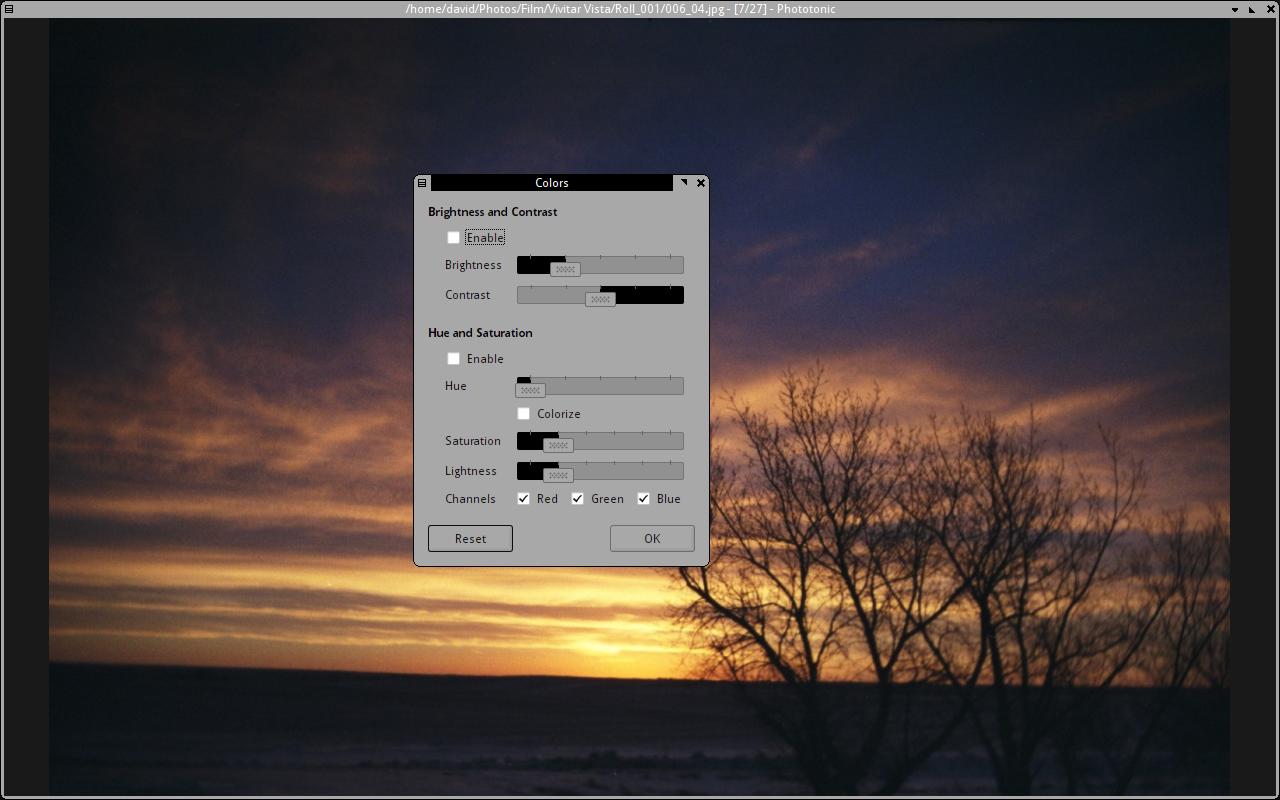 It also has a pretty fast search engine, as long as you don't mind only searching filenames. Which leads me to the two criticisms I have for this application. First, it would be nice to be able to search images based on their keywords or tags, that are stored in the EXIF data. Second, it would really be helpful if Phototonic allowed you to edit the keyword/tag information in the photo's EXIF data, as I like to use this information when looking for particular photos in my library.
However, a saving grace to these to short-comings is that Phototonic makes it easy for you to open up selected photos in another application of your choice. So, when I want to edit EXIF data for a particular photo, I just instruct Phototonic to use another program, like Fotoxx, which supports such functions. It's not perfect, but works for me.
Apart from the inability to make more use out of a photo's EXIF data, Phototonic provides you with a convenient and flexible way of organising your library of digital photos. If you'd like to give it a try, you can probably find it in your Linux distribution's package manger, or you visit the project's Sourceforge page here.
If you're new to Linux and would like it give it a try, but not sure where to start, please leave me a comment below. I'd be happy to post more about the subject, if there's an interest for it.